Carl the Career Bear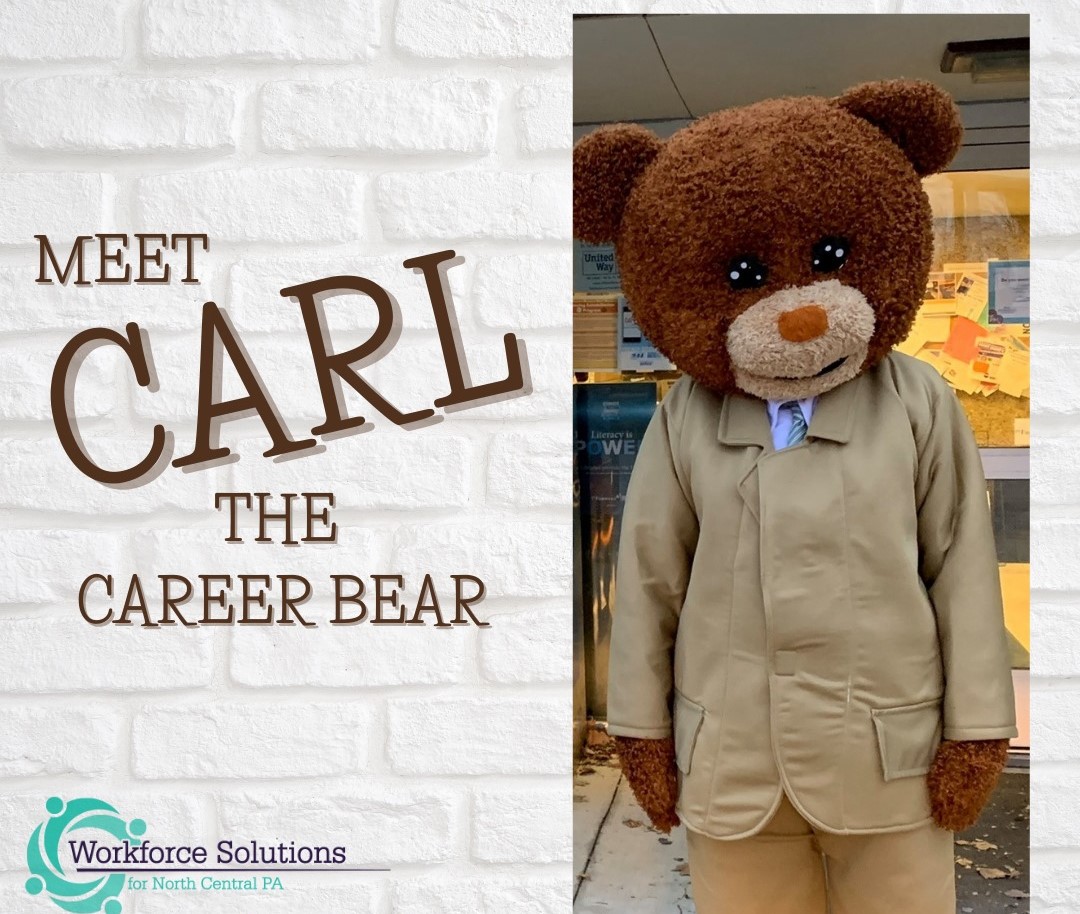 Carl the Career Bear is a way for companies to reach our younger students to start the career exploration talk.
Carl visits businesses throughout the region to film the workings of the business. These visits are then posted on his webpage - https://www.carlthecareerbear.com
Our Career Counselors developed a story book to introduce Carl to elementary school students and will take them on a virtual tour of Carl's travels to employers in the region.
Younger students enjoy reading stories and dressing Carl up in uniforms for work. Carl is also available in life size to greet students or others at career functions.